UNITING TO PRAY FOR A MIRACULOUS HEALING OF OUR LANDS FROM THE CORONAVIRUS AND A SPIRITUAL AWAKENING AMONG THE NATIONS.
---
– 2 CHRONICLES 7:14 –
IF MY PEOPLE WHO ARE CALLED BY MY NAME HUMBLE THEMSELVES, AND PRAY AND SEEK MY FACE AND TURN FROM THEIR WICKED WAYS, THEN I WILL HEAR FROM HEAVEN AND WILL FORGIVE THEIR SIN AND HEAL THEIR LAND.
---
TWICE A DAY. ONE VOICE.
This is a call for our House to join together — with one heart, one voice, and one prayer — to see the COVID-19 virus halted, lives healed, hardships mitigated, people come to Christ, and an outpouring of God's Spirit.
Let's unite together, with one heartbeat — to unite and focus our eyes on God, seek His help and healing, and believe for an awakening in every nation.
God promises in 2 Chronicles 7:14, that when we humble ourselves, unite in prayer and seek His face, turn from our wicked ways, He will hear us, He will speak, He will forgive, and He will heal our lands.
We invite and encourage you to pray the same prayer with us at 7:14 each morning and night.
LET'S UNITE IN PRAYER TODAY!
---
WEEK THREE PRAYER
OCTOBER 25TH THRU OCTOBER 31ST
For the weapons of our warfare are not of the flesh but have divine power to destroy strongholds.
– 2 CORINTHIANS 10:4
Finally, be strong in the Lord and in the strength of his might. Put on the whole armor of God, that you may be able to stand against the schemes of the devil. For we do not wrestle against flesh and blood, but against the rulers, against the authorities, against the cosmic powers over this present darkness, against the spiritual forces of evil in the heavenly places. Therefore take up the whole armor of God, that you may be able to withstand in the evil day, and having done all, to stand firm.
– EPHESIANS 6:10-13
THE PRAYER
Lord, we come to you in prayer today, believing the promise in 2 Chronicles 7:14: that if we humble ourselves, pray, and turn from our wicked ways, You will hear our prayer and heal our lands. Our community, nation, and world are in desperate need of Your help, comfort, and healing power. Lord, we ask You to forgive us for turning our hearts away from You. Hear our cry today as we join with the Body of Christ around the world to stand together against the COVID-19 crisis.
Lord, strengthen our minds and emotions with the truth that You are greater than COVID-19. Your righteousness protects our hearts from despair. Your Word enables us to walk through this crisis in peace.
Although this is a physical disease, as believers, we know the enemy wants to take advantage of this moment. Together, we stand in faith against the powers of darkness in this "evil day." We put on the "whole armor of God" and stand firm on the promises of Your Word!
With Your armor, we stand protected from the fiery darts of panic and fear. We take up the shield of faith on behalf of our families, our churches, our cities, our nation, and the nations of the world. The hope of salvation is our battle helmet.
We declare the promise in Your Word, that no weapon formed against us will prosper. Therefore, we pray in faith that COVID-19 will be eradicated, panic will stop, and God's power will fill the earth.
WE HUMBLY ASK ALL THESE THINGS IN THE POWERFUL NAME OF OUR LORD, JESUS CHRIST. AMEN!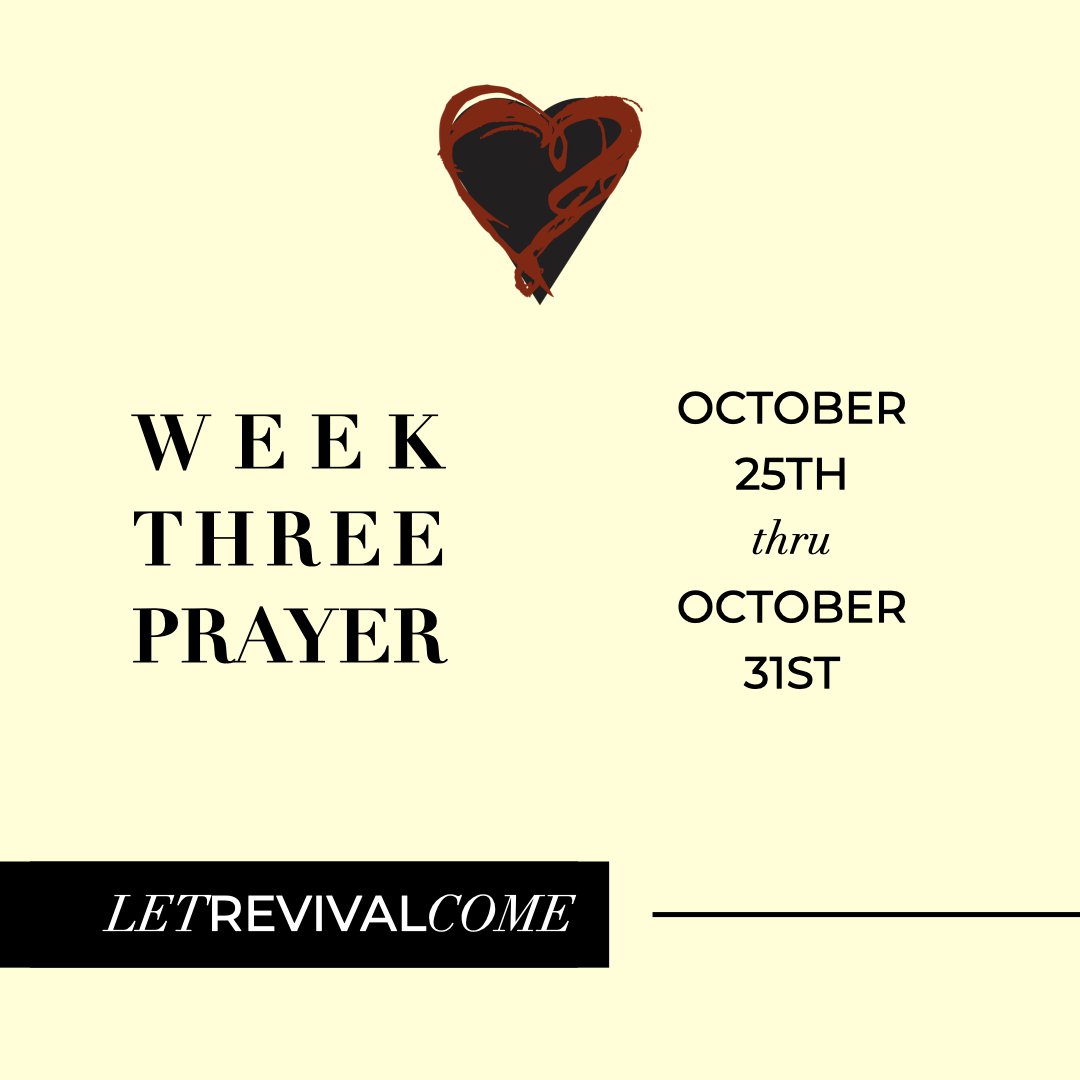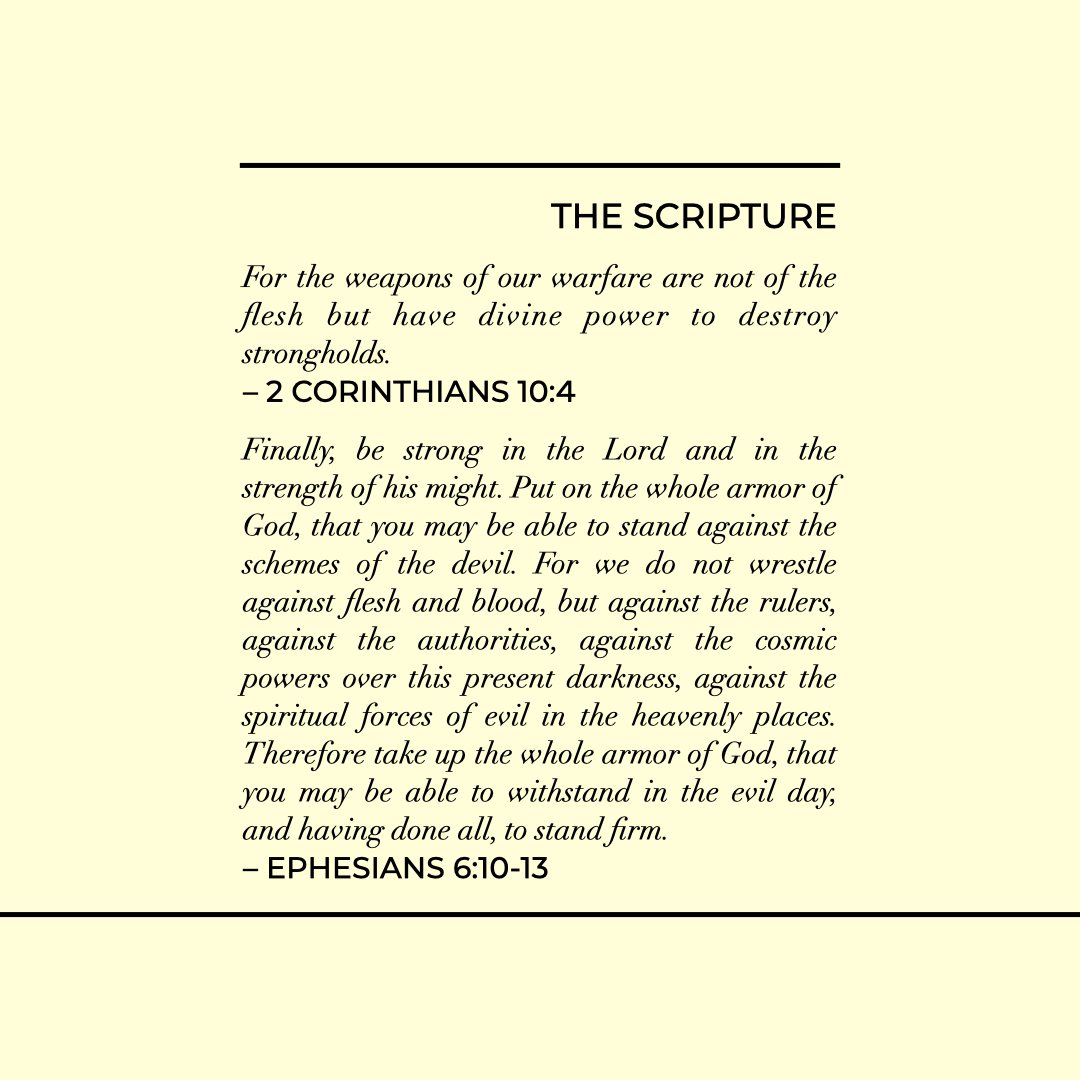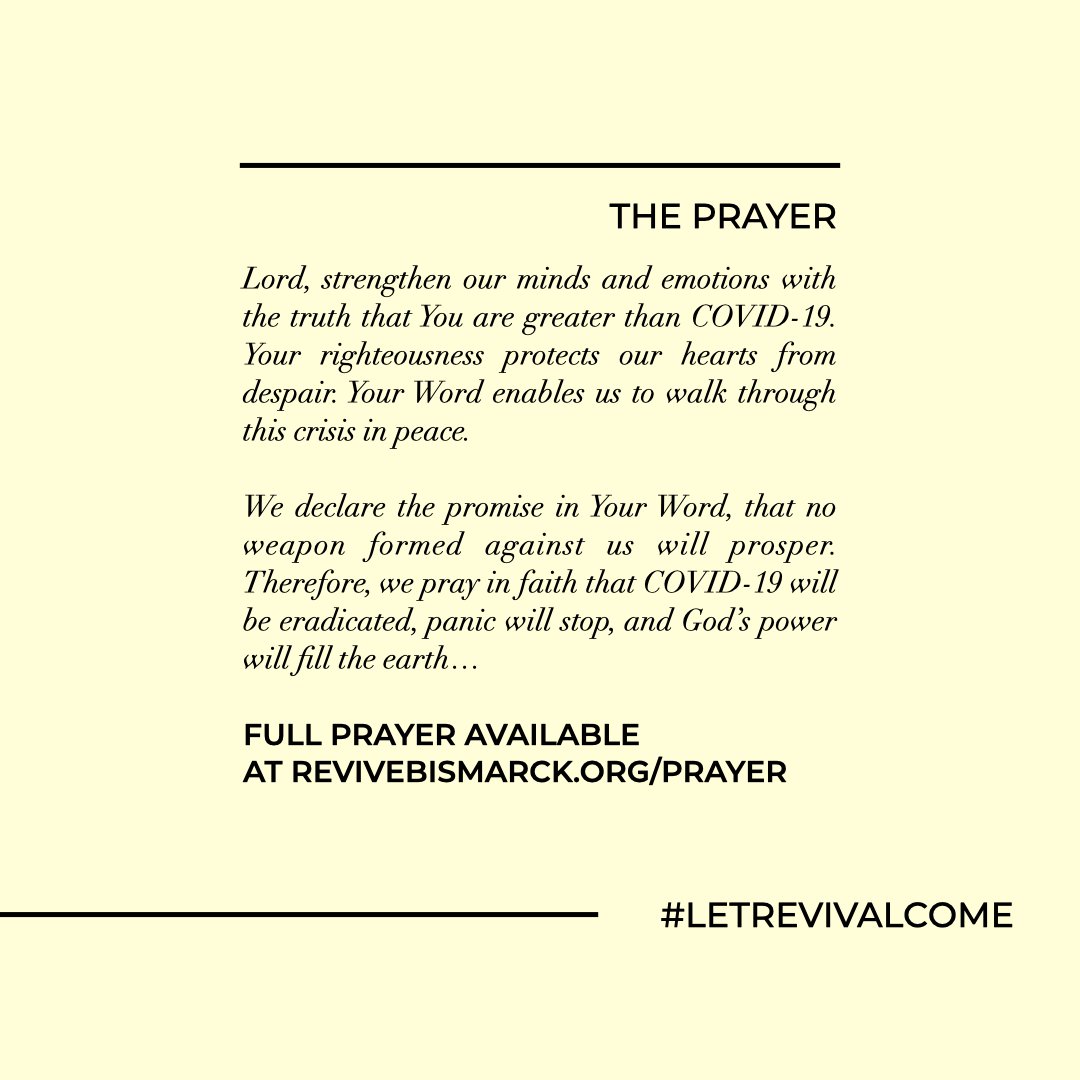 ---
WEEK TWO PRAYER
OCTOBER 18TH THRU OCTOBER 24TH
But you are a chosen race, a royal priesthood, a holy nation, a people for his own possession, that you may proclaim the excellencies of him who called you out of darkness into his marvelous light.
– 1 PETER 2:9
Let us then with confidence draw near to the throne of grace, that we may receive mercy and find grace to help in time of need.
– HEBREWS 4:16
THE PRAYER
Lord, we humble ourselves before You today in prayer. Our hearts are saddened by the reports coming from our own nation and around the world of the continued spread and devastation of COVID-19. Today, we draw near to Your "throne of grace" in confidence and faith knowing You will hear our prayer. Your word says that though we were a people who once were in "darkness" without You, You were merciful to us and called us out of darkness and into Your "marvelous light."
You made us "a royal priesthood, a holy nation." You are a God who is full of mercy, compassion, and grace. You said we can "receive mercy" in our "time of need." We need Your help. We cry out to You, because our world is in a desperate place. COVID-19 has created a dire time of need, but we are standing in faith on the promises of Your Word.
Today, we are believing that as You appointed the Old Testament priests to stand in the gap as intercessors to see plagues and disease eradicated, so You will use the Church to intercede and see COVID-19 eradicated from the earth.
Therefore, we stand together as Your royal priesthood, and take authority over the COVID-19 virus. We pray COVID-19 will BE ERADICATED; the victims will BE HEALED; the doctors, nurses, scientists, first responders, and the vulnerable will BE PROTECTED.
WE ASK ALL THESE THINGS IN YOUR NAME, JESUS. AMEN!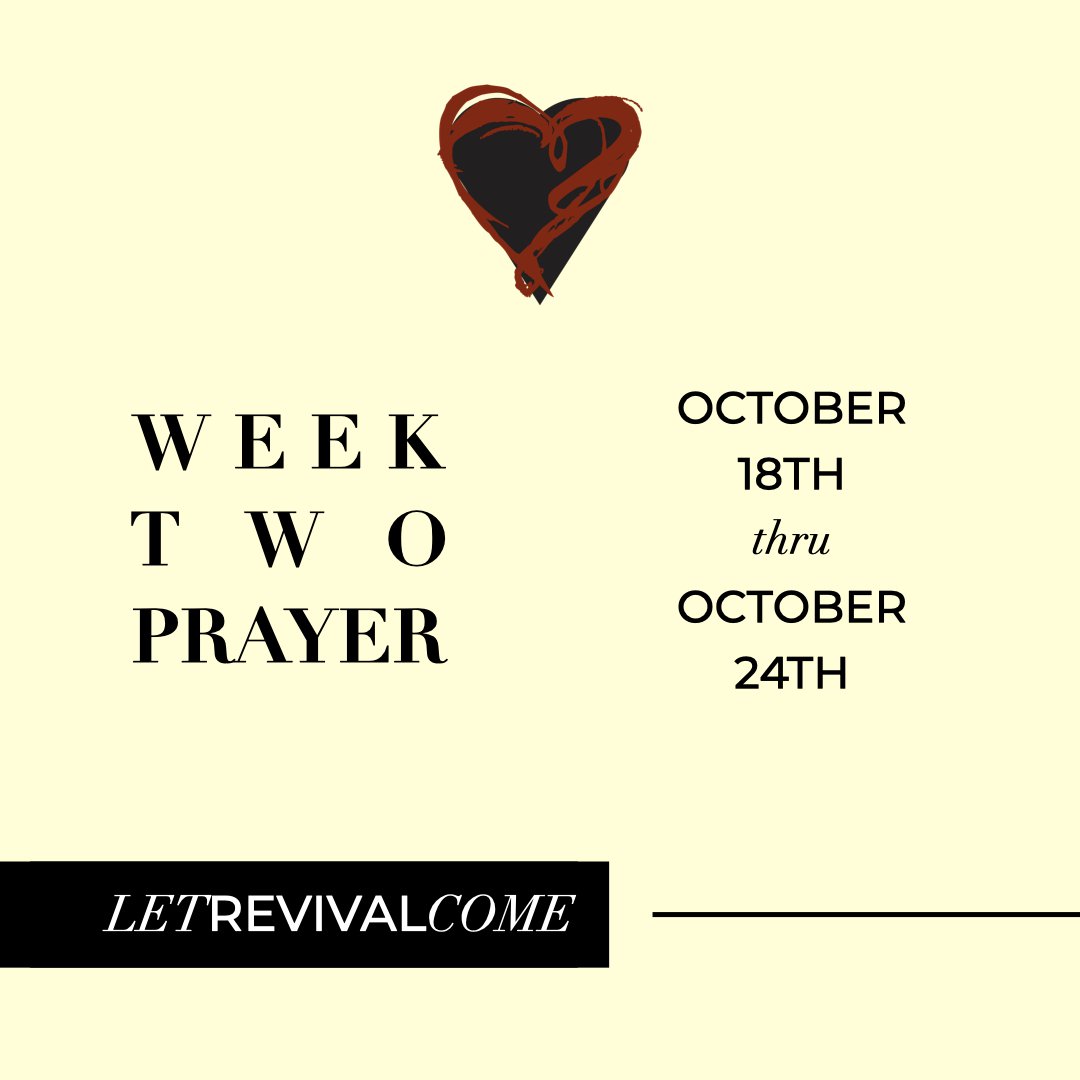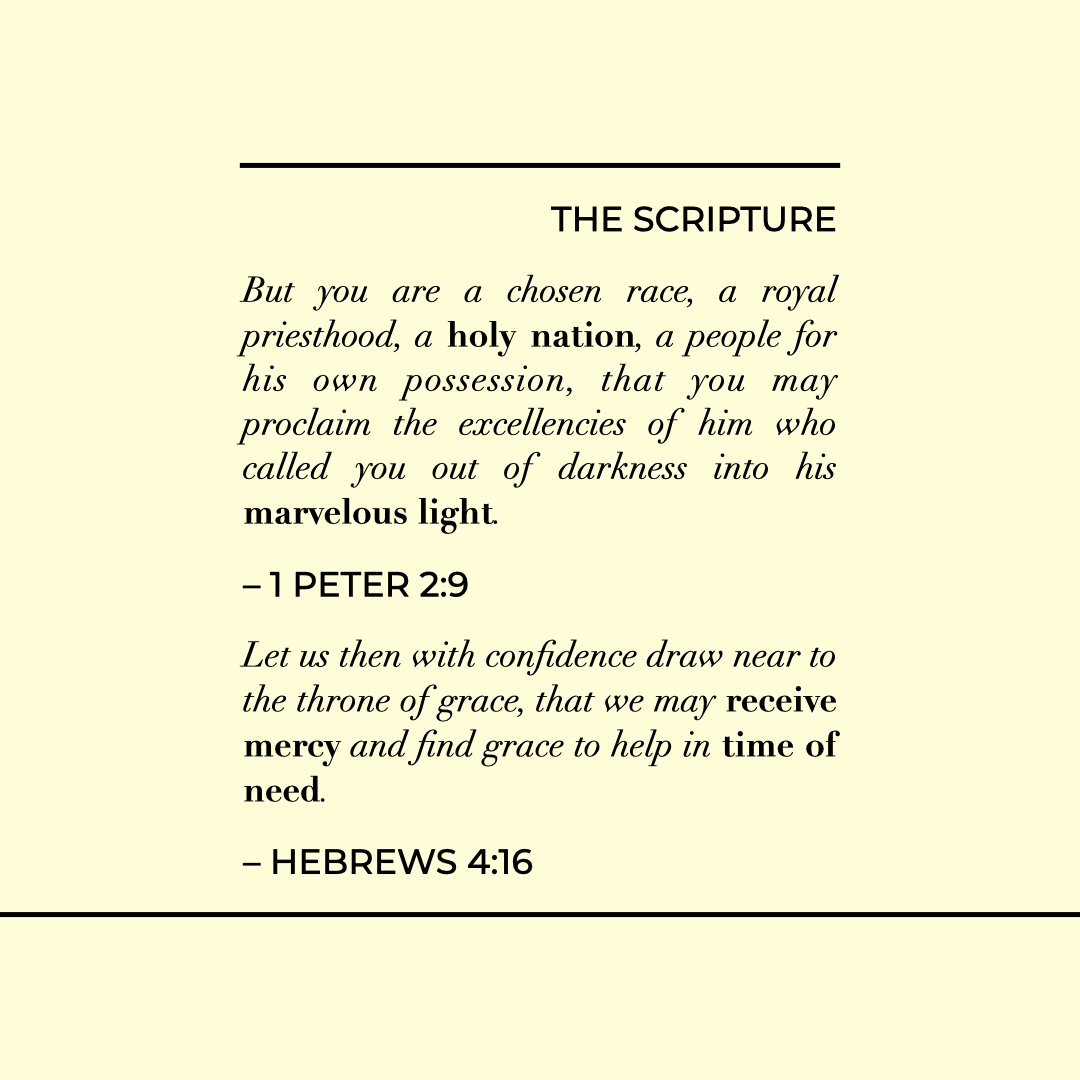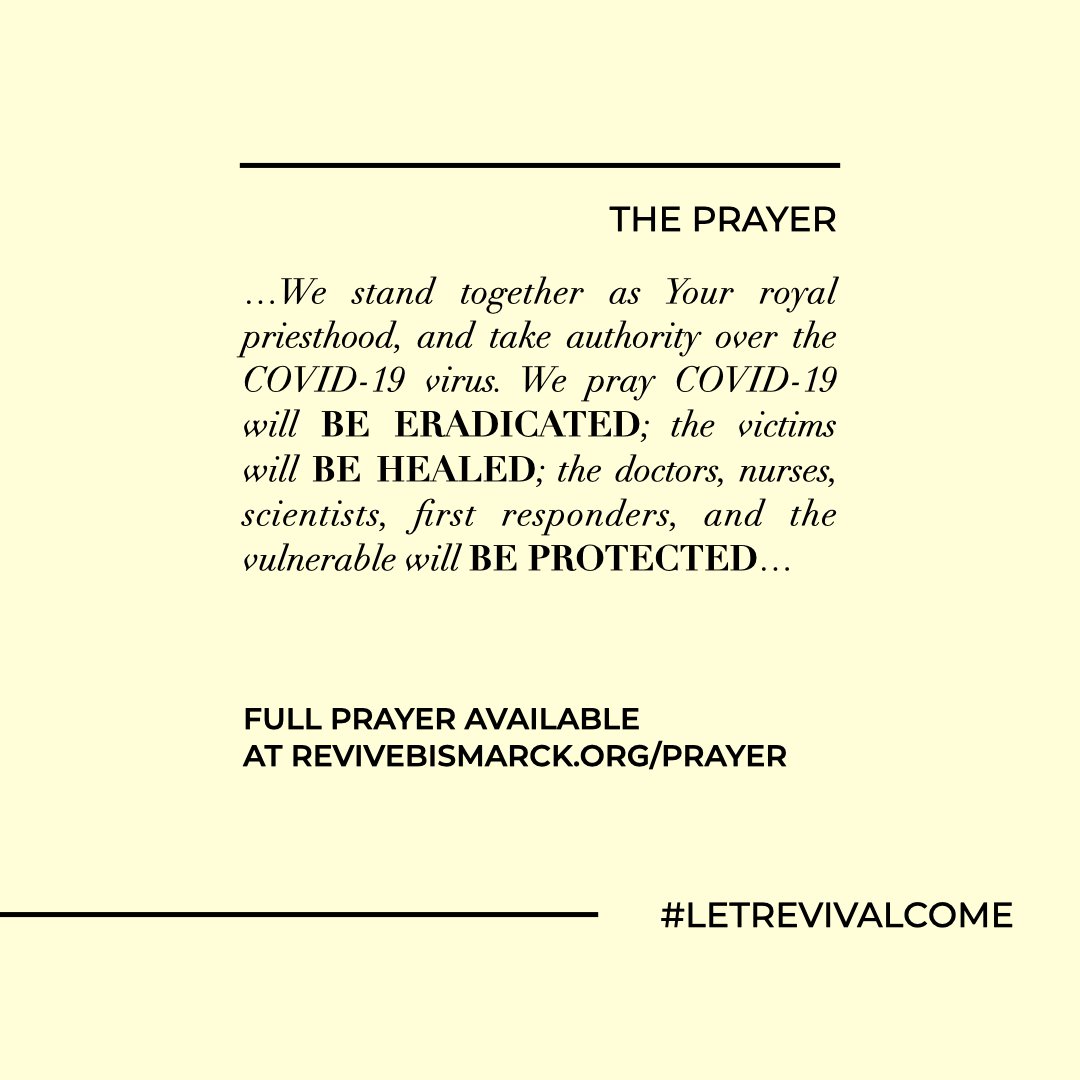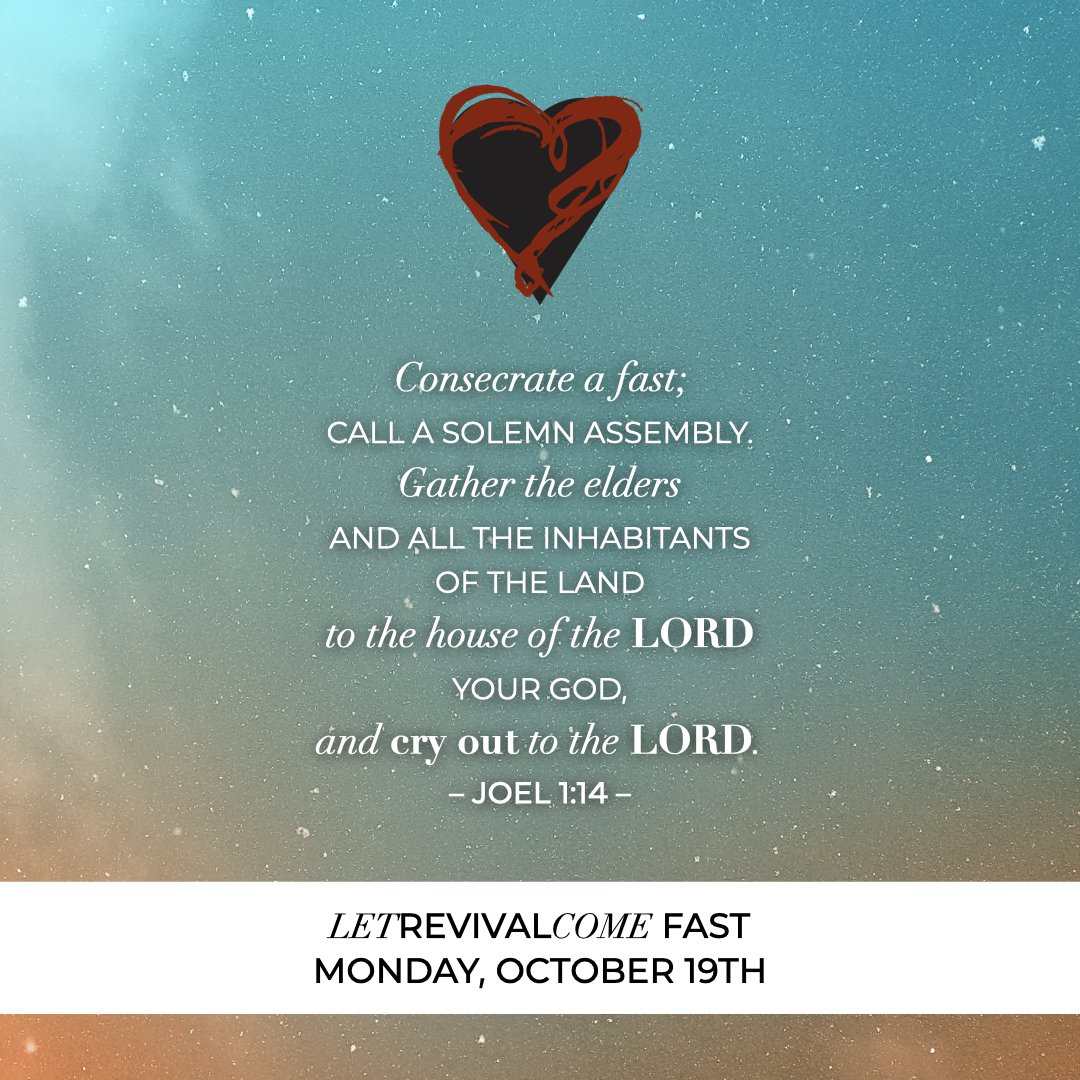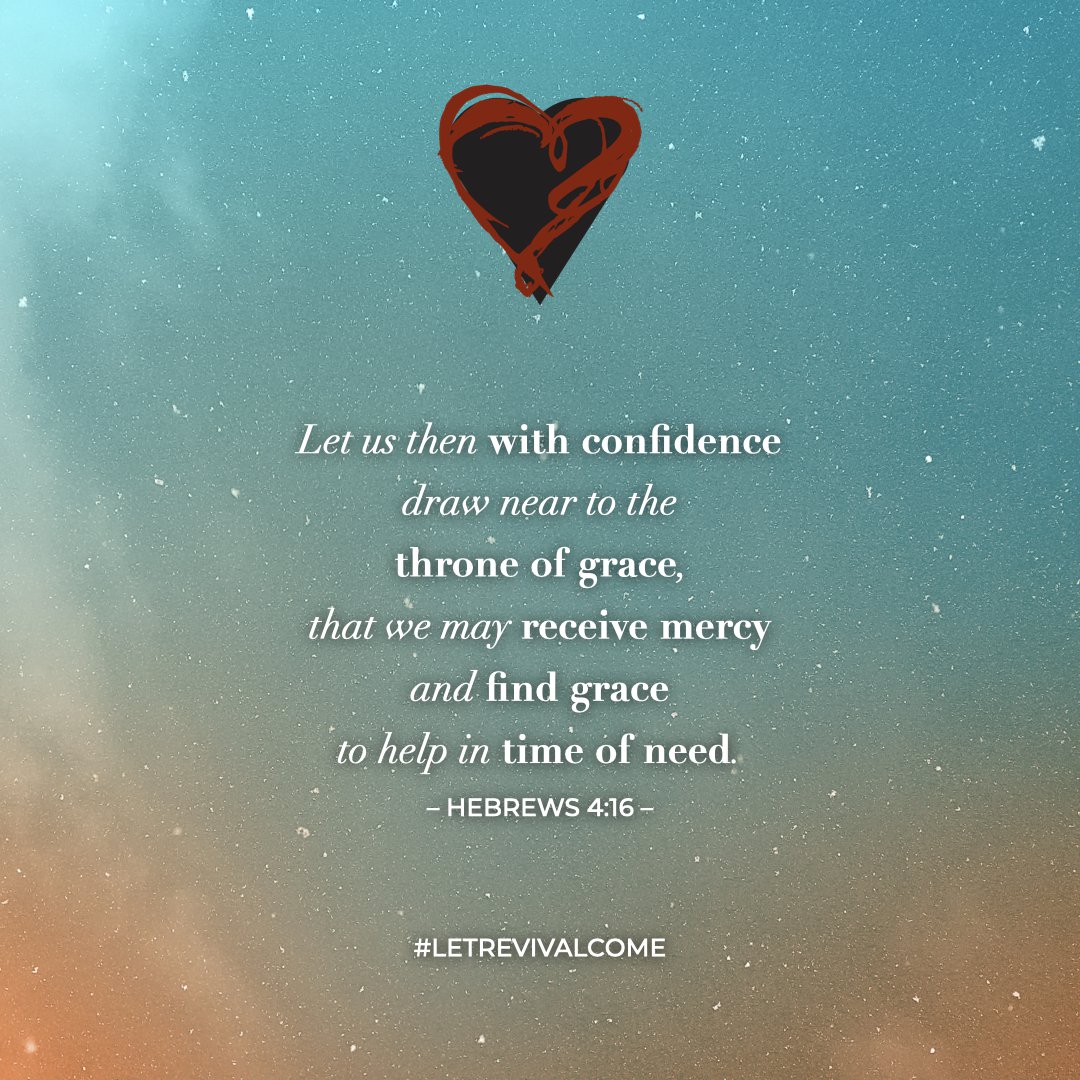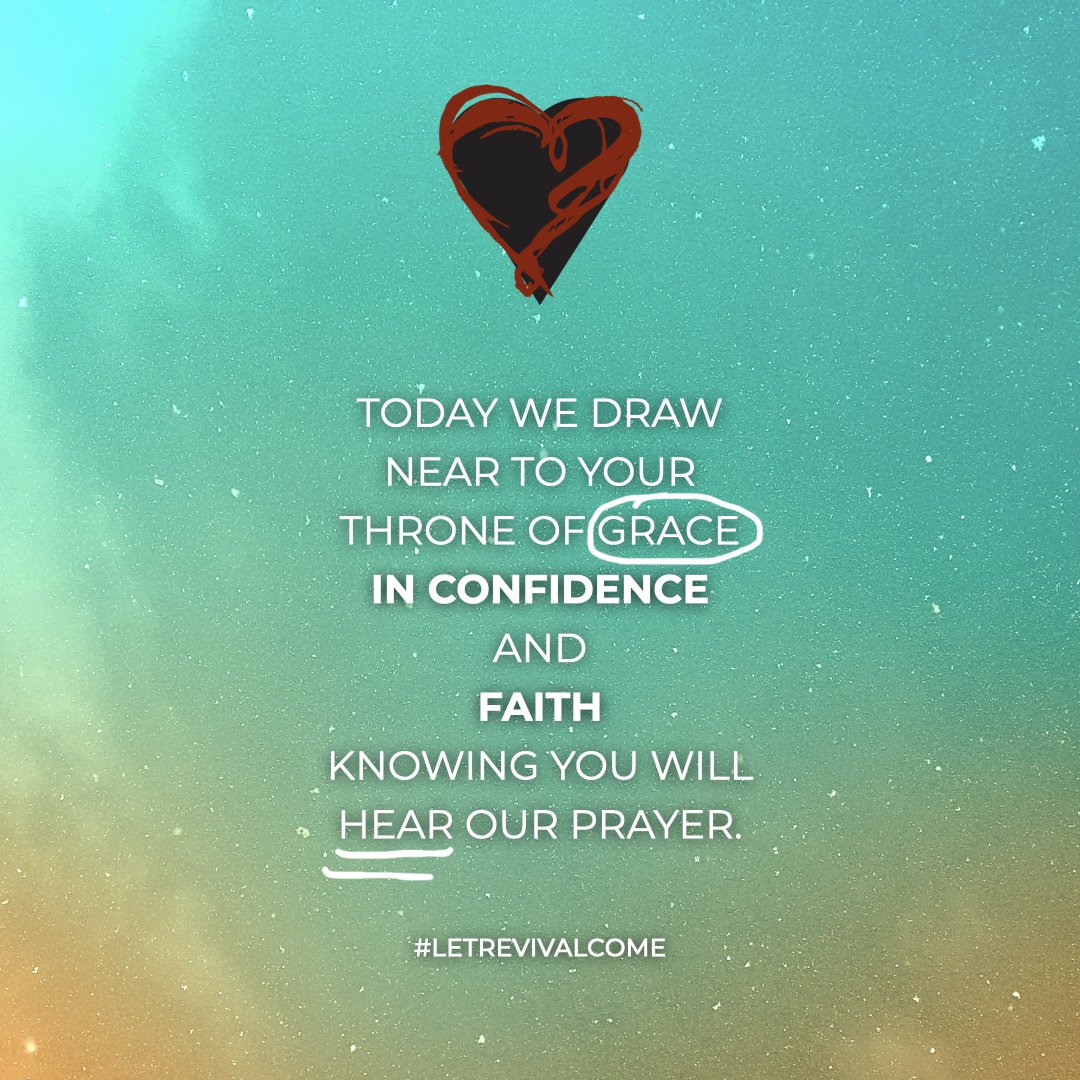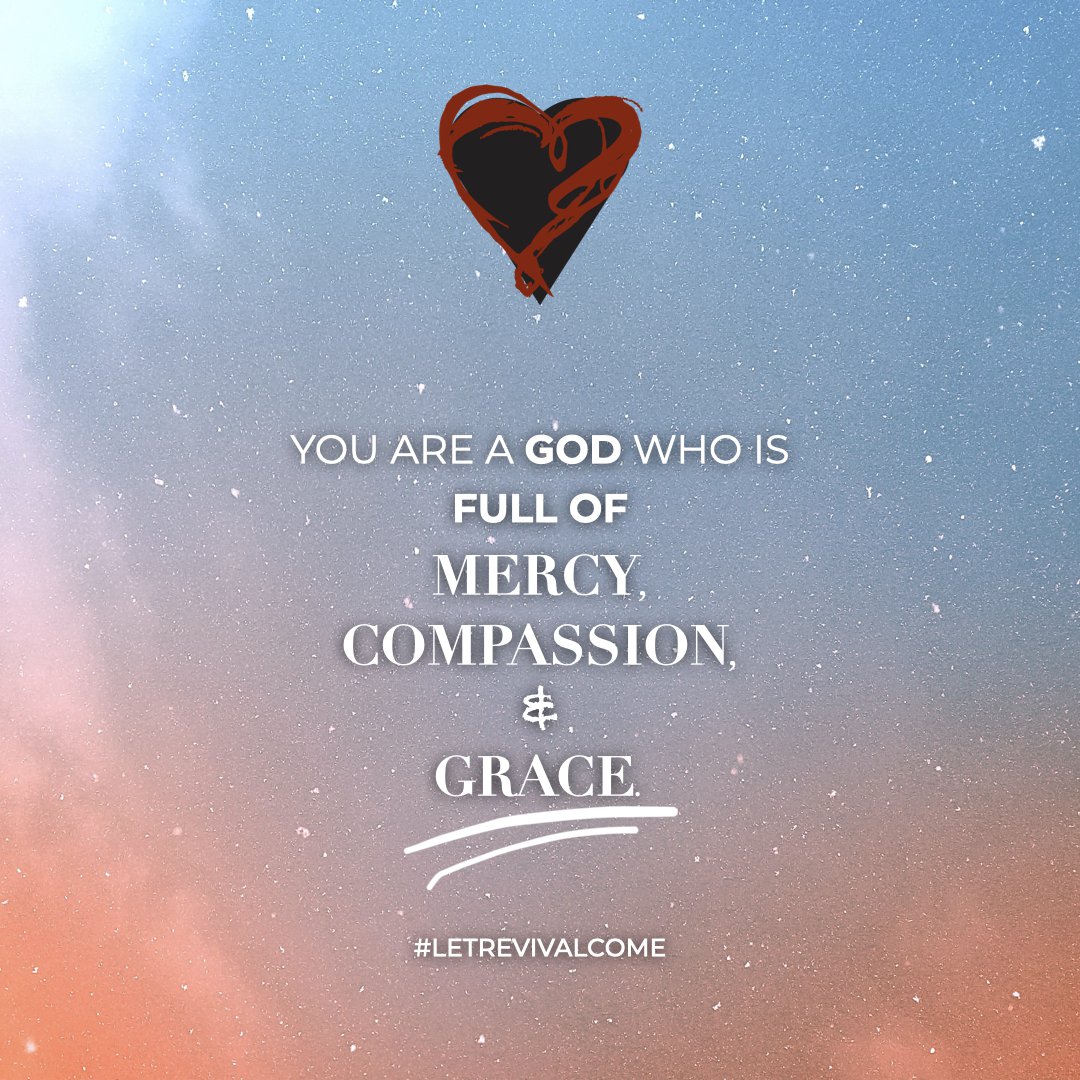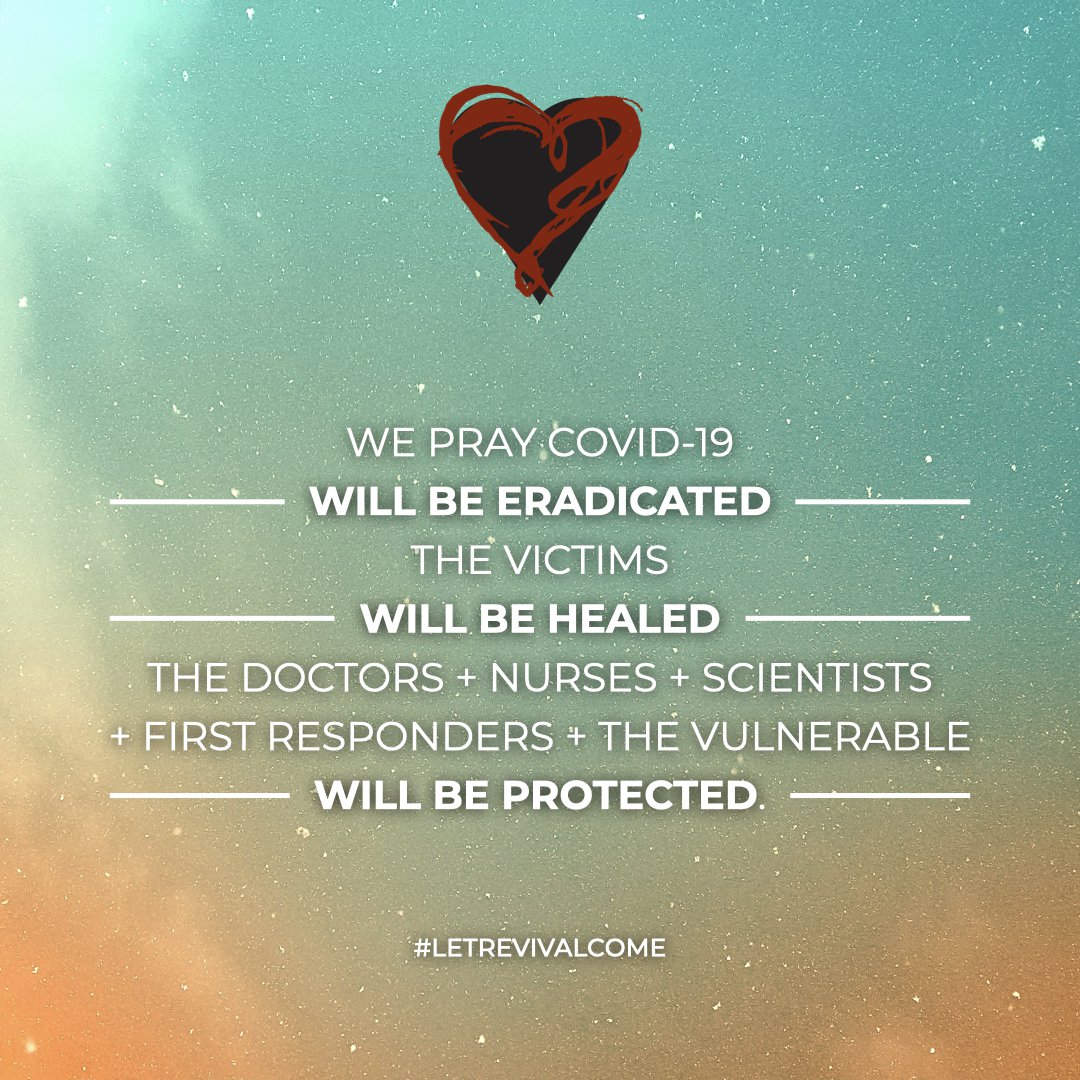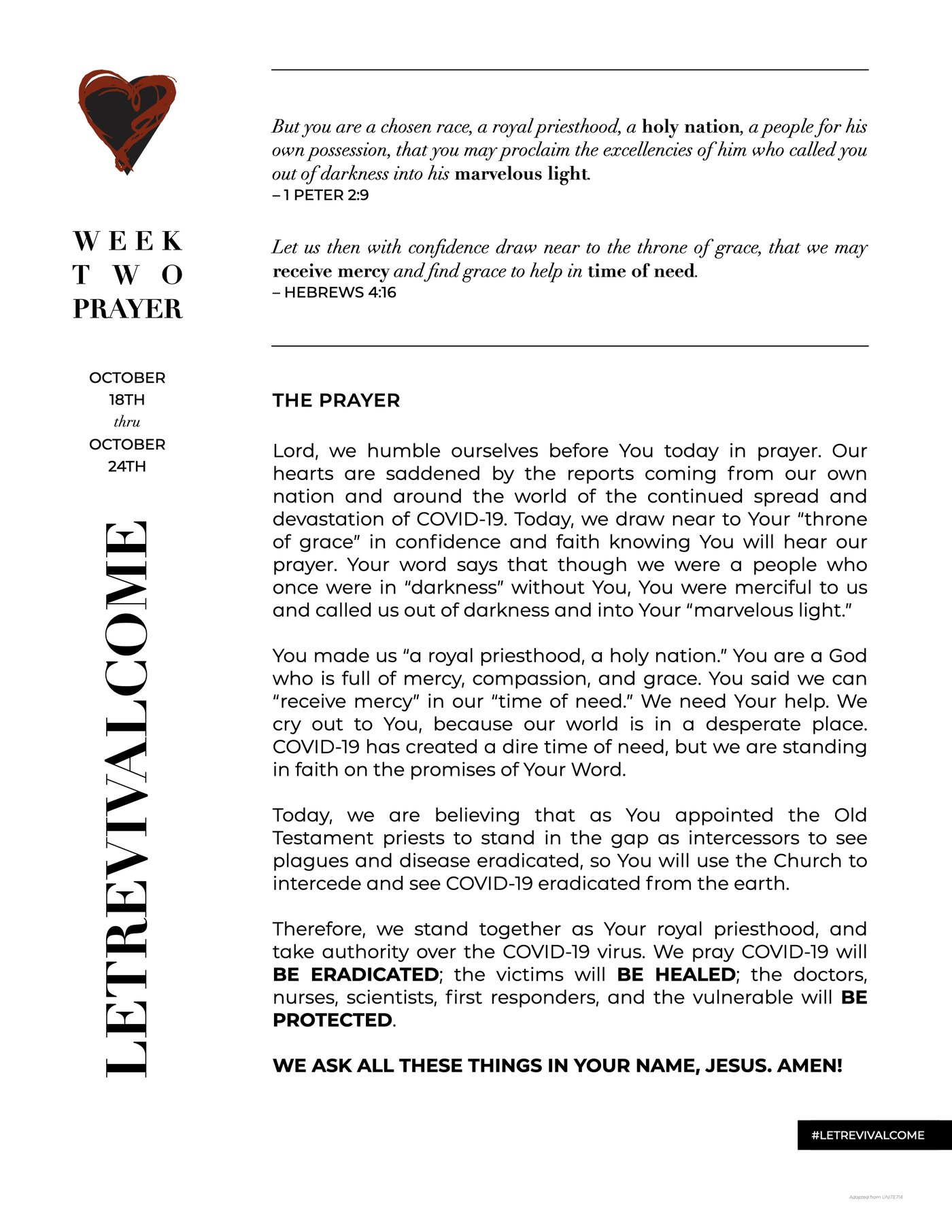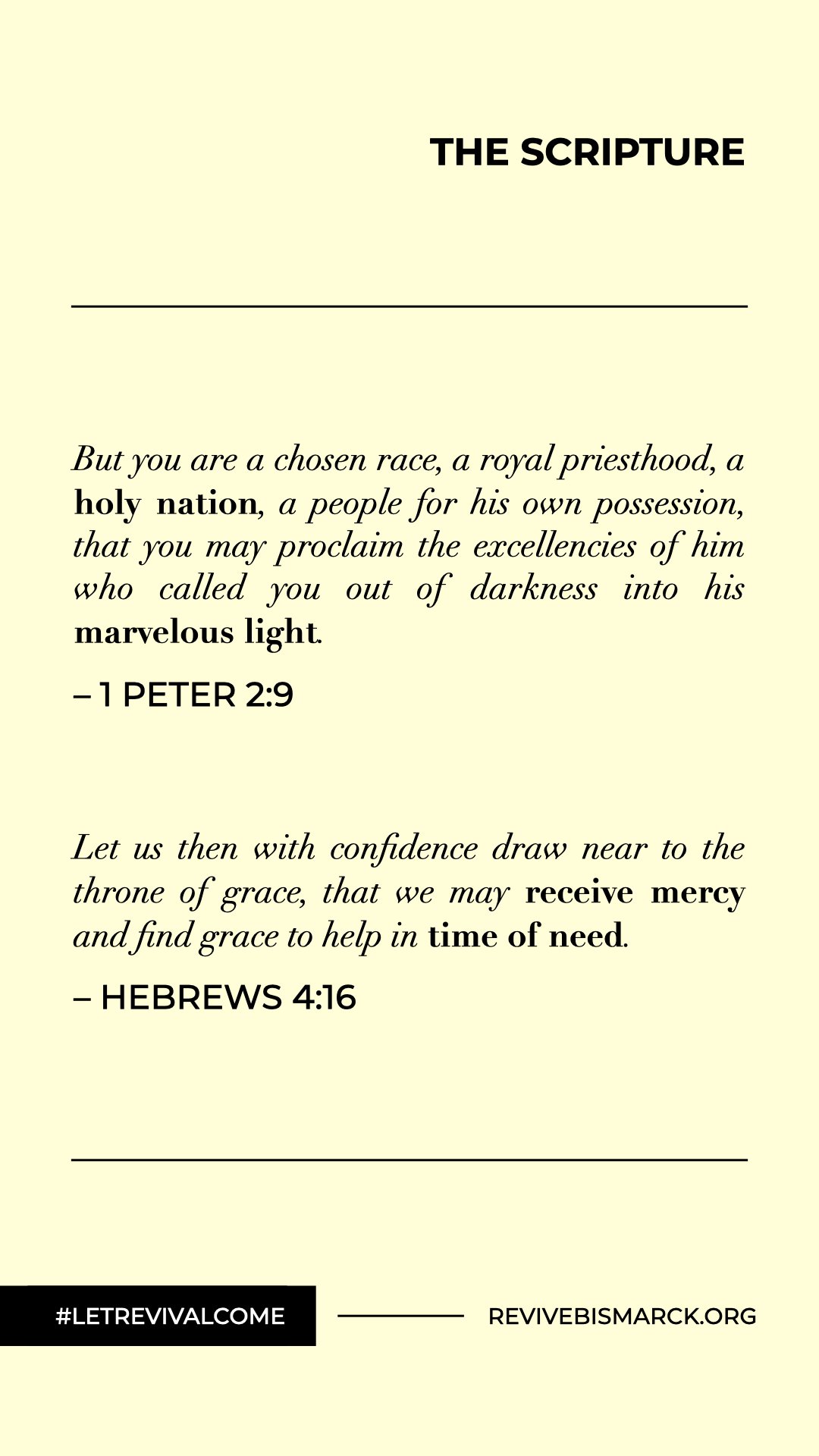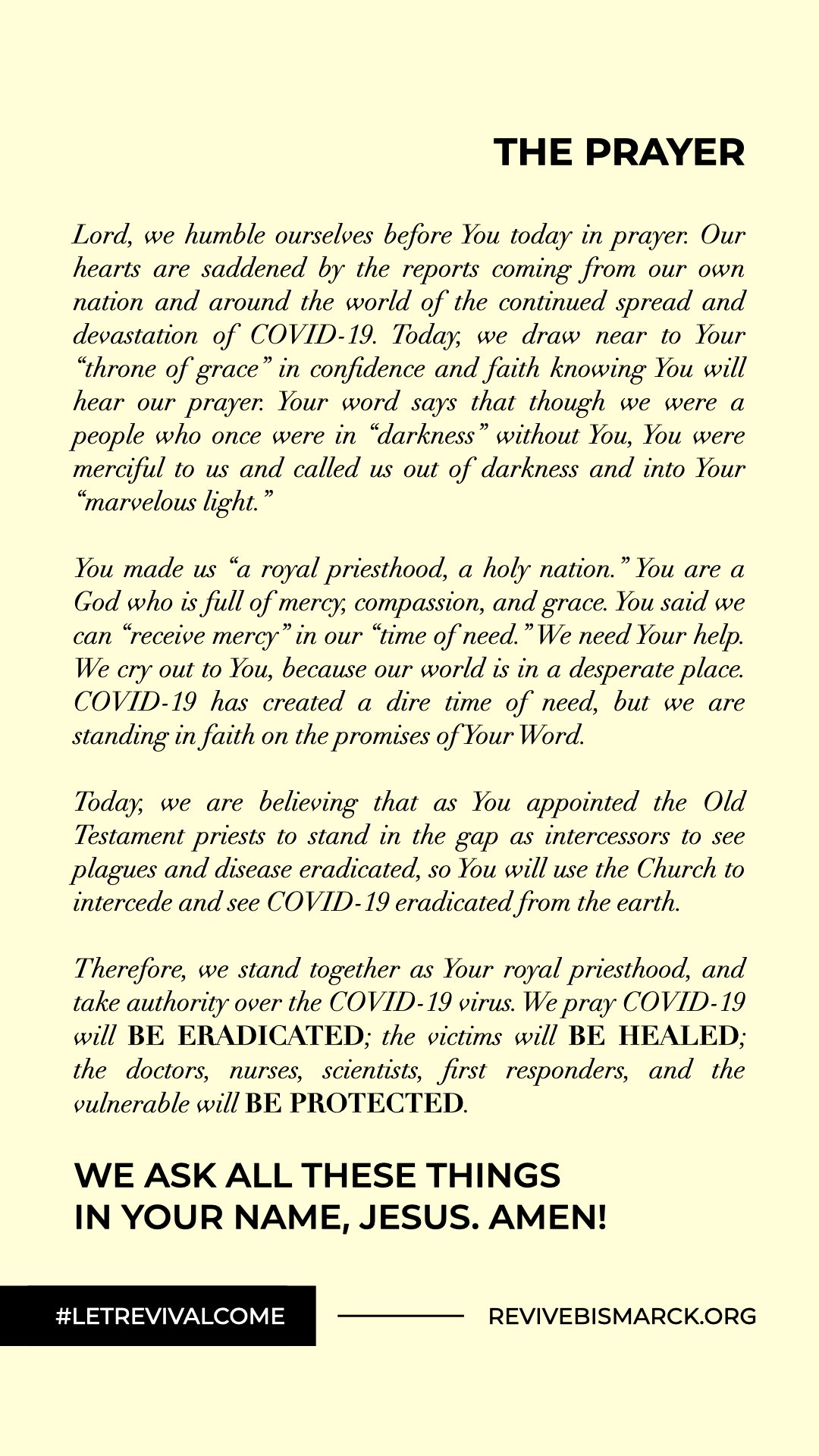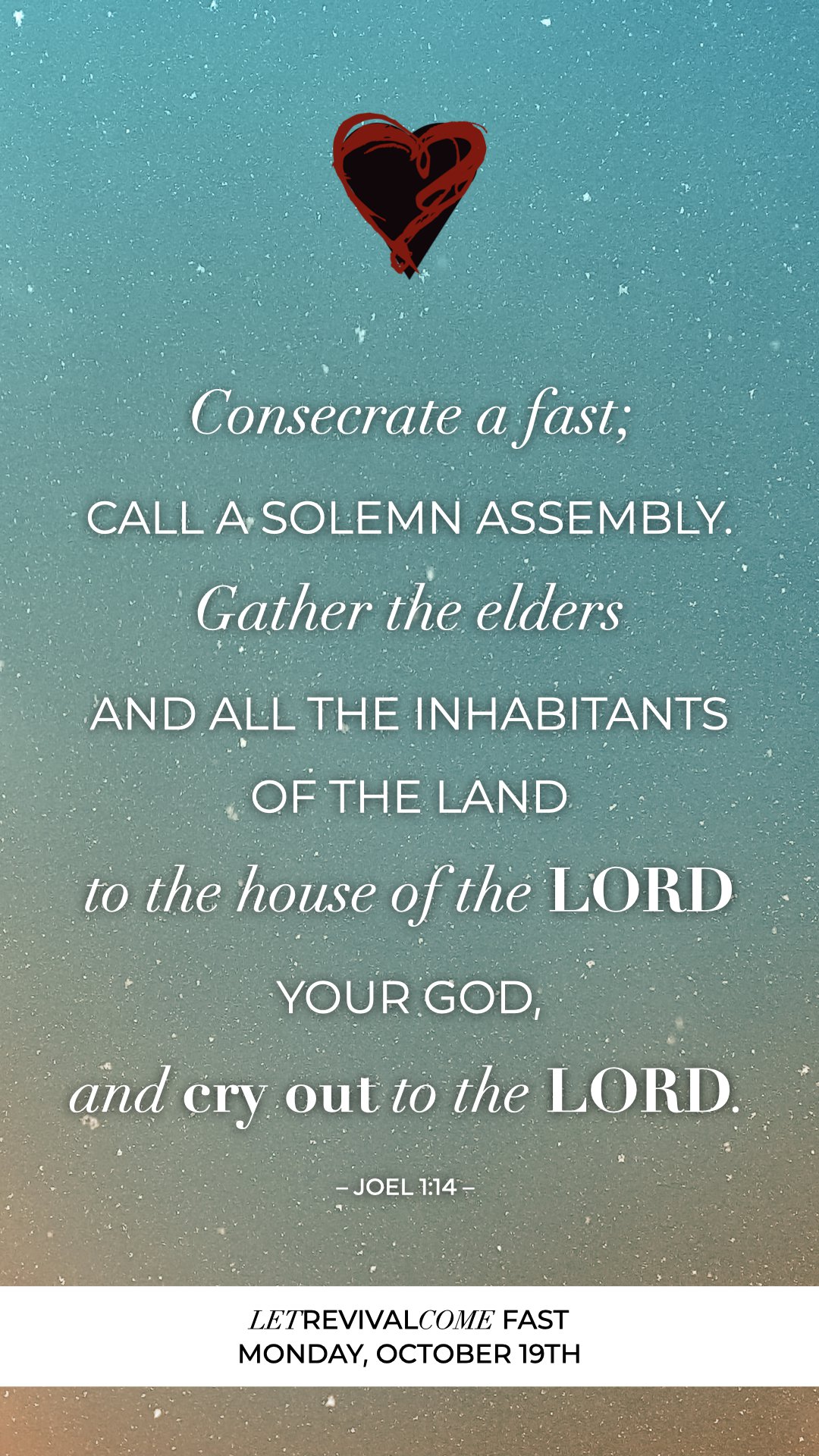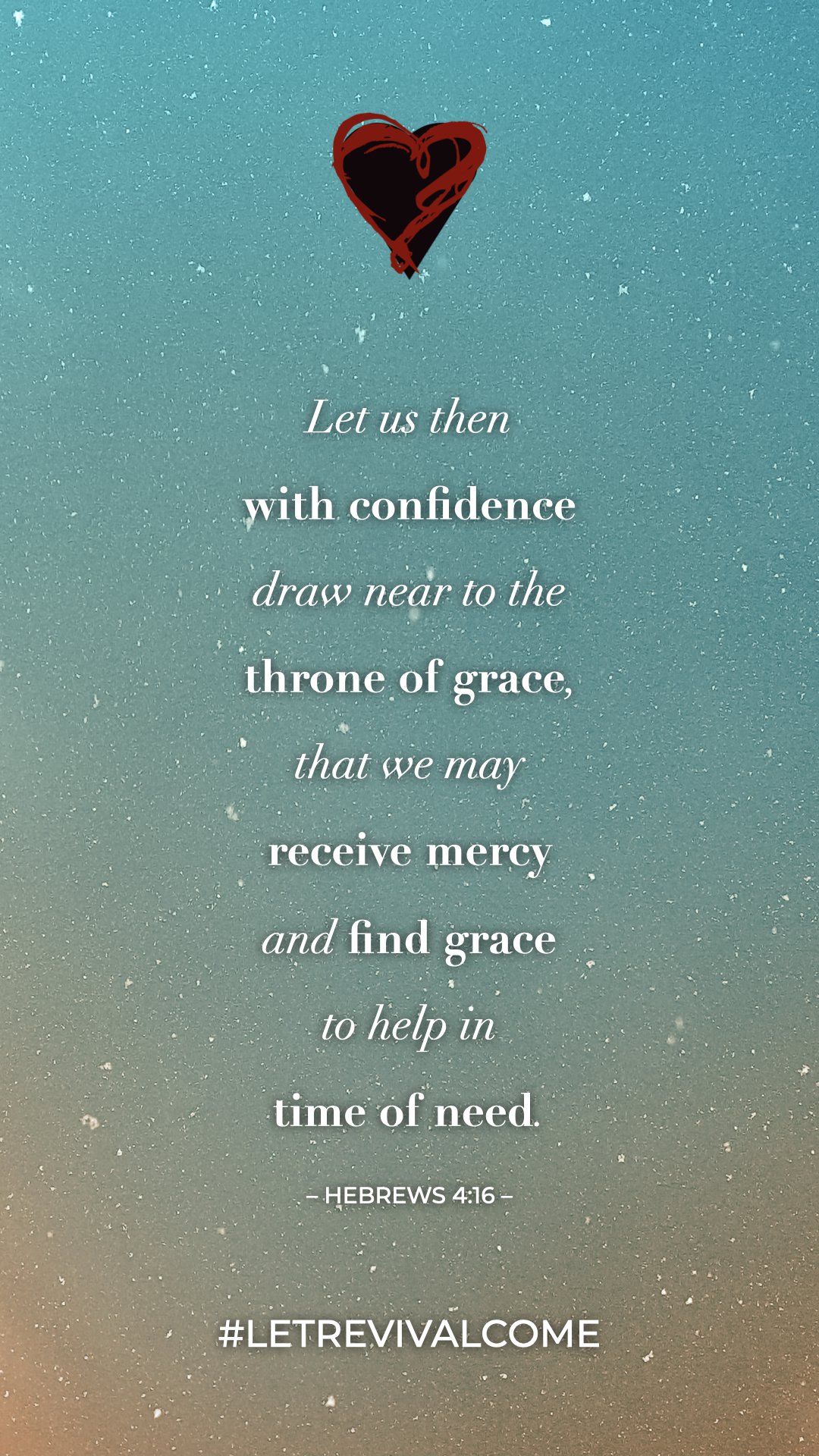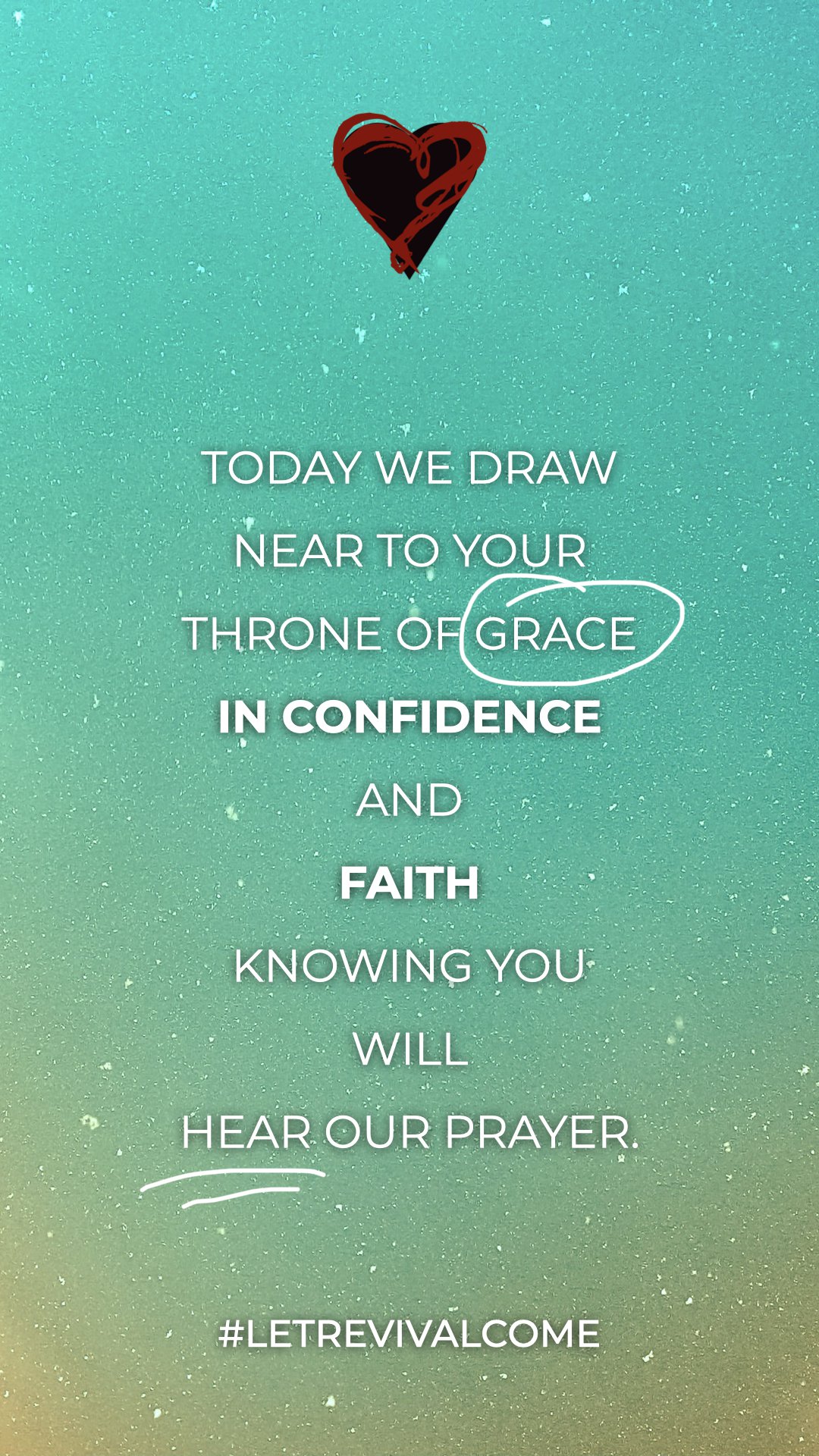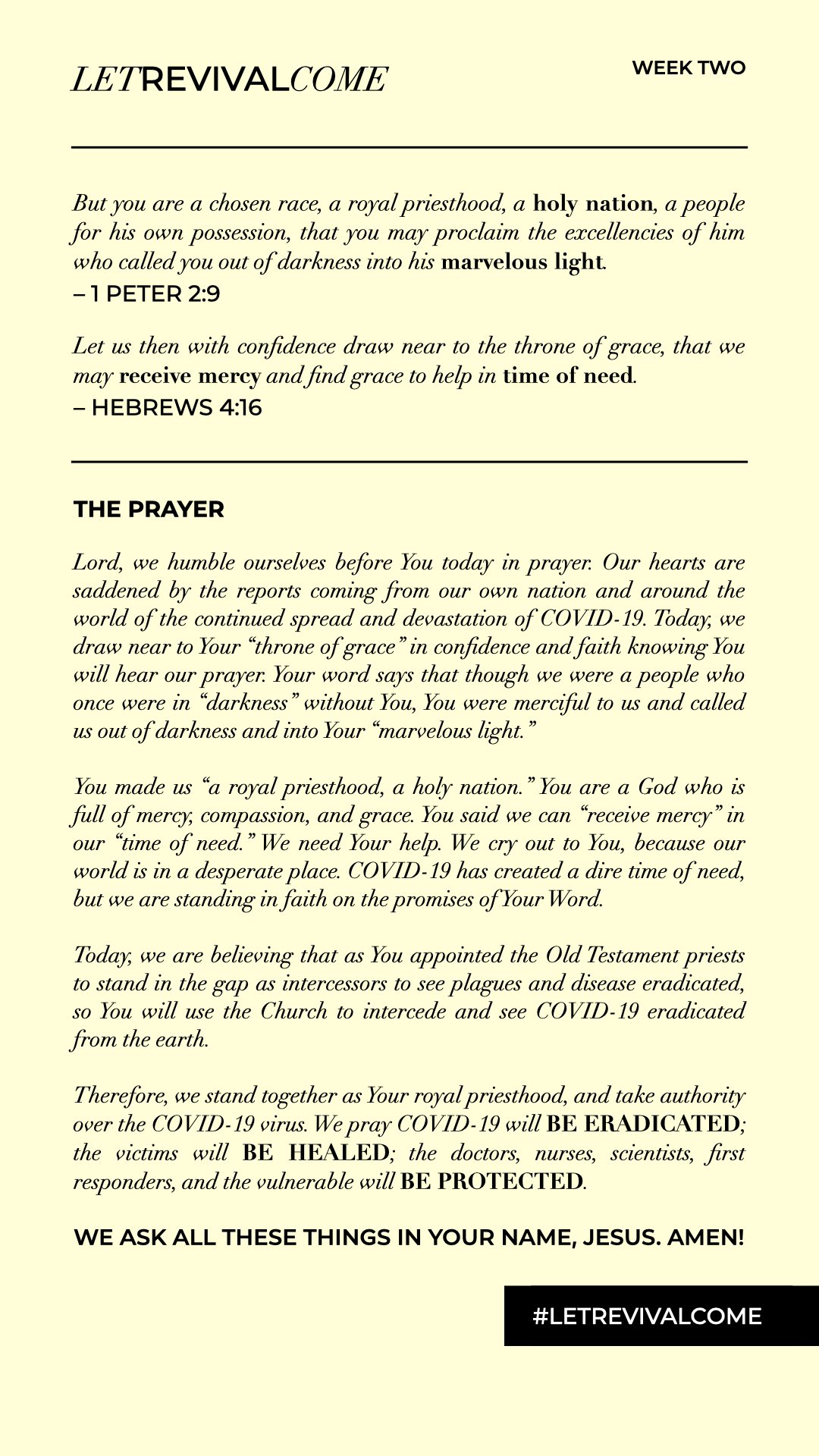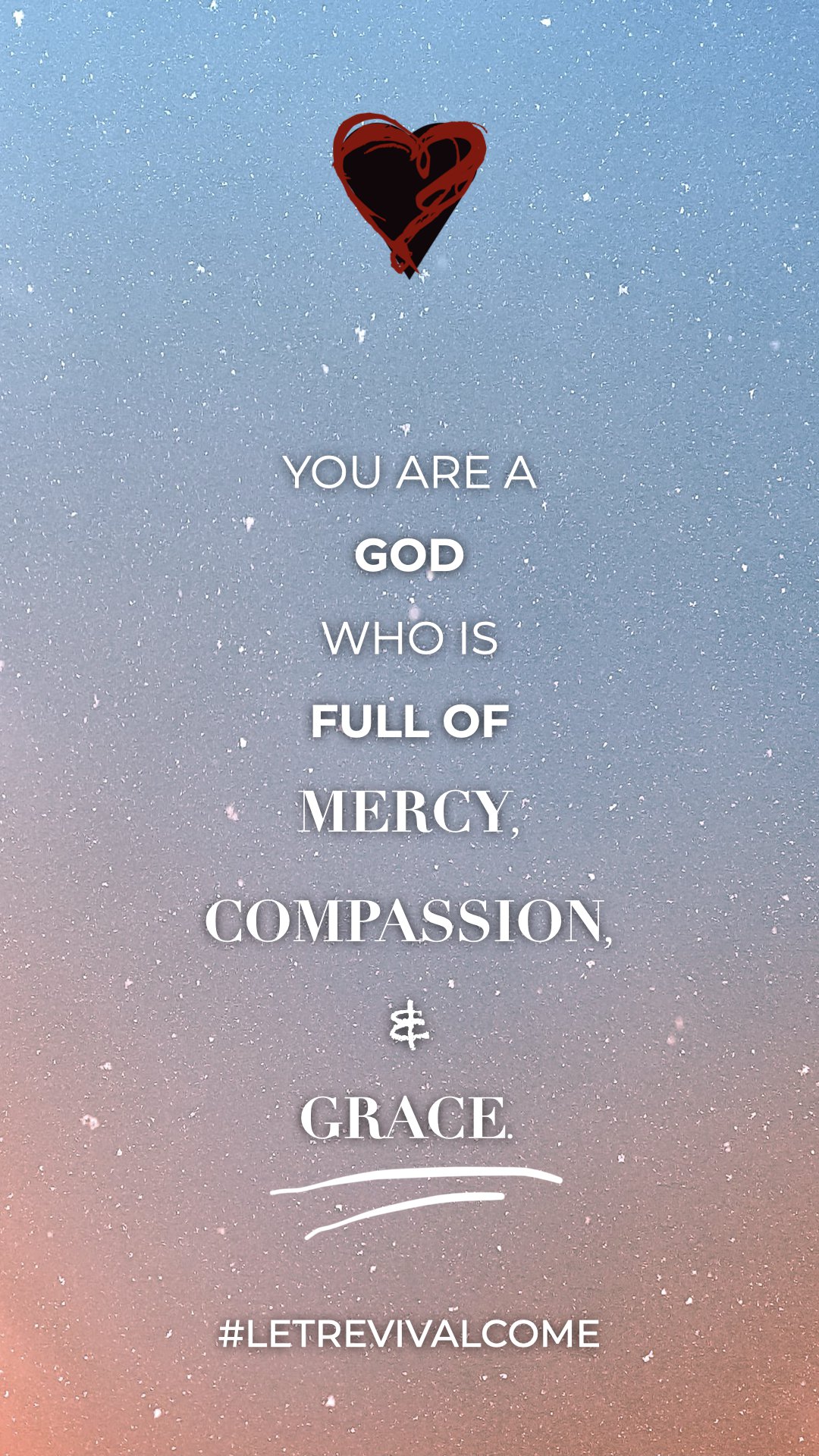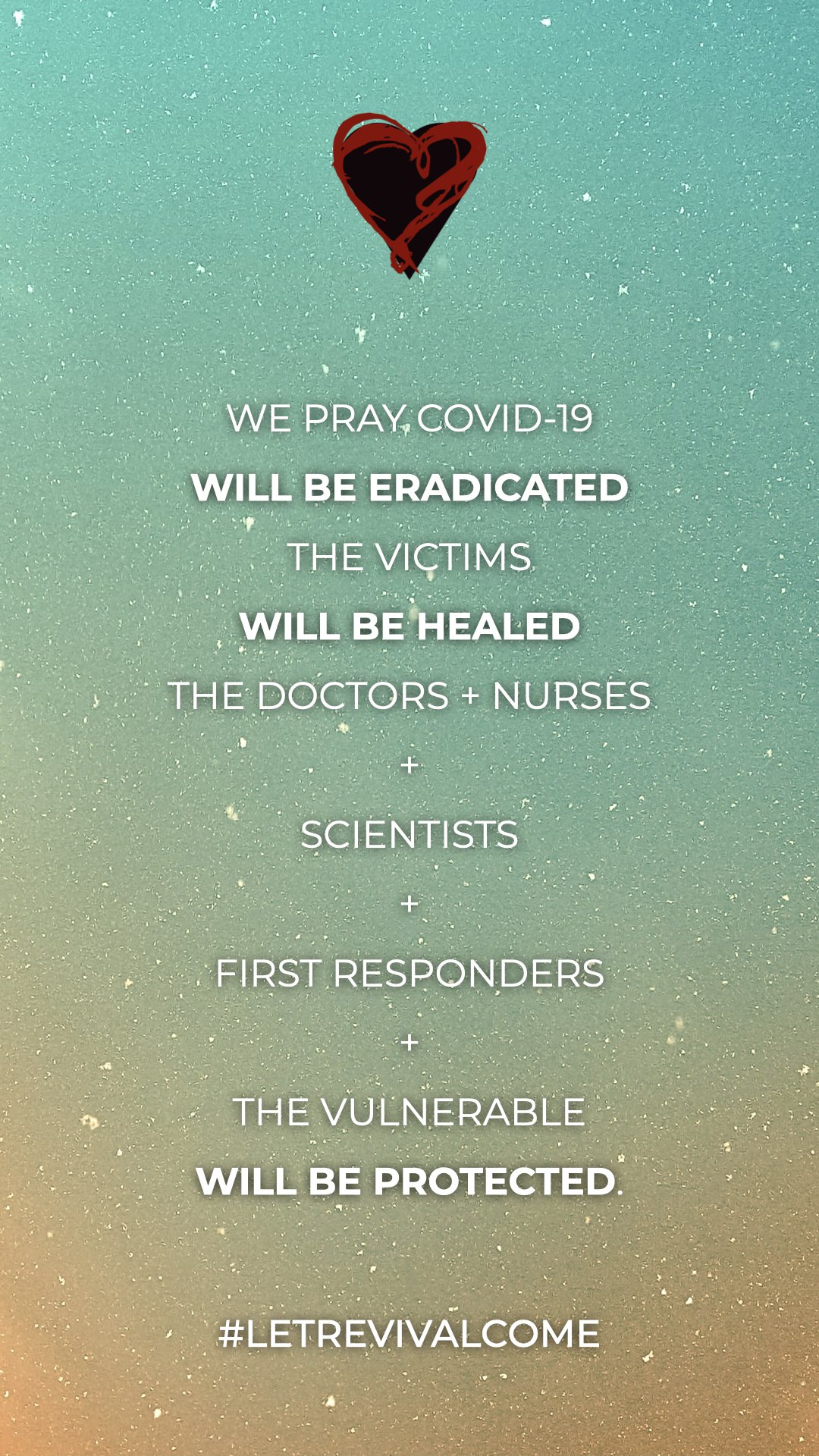 ---
WEEK ONE PRAYER
OCTOBER 11TH THRU OCTOBER 17TH
THE LORD'S PRAYER
Pray then like this: "Our Father in heaven, hallowed be your name. Your kingdom come, your will be done, on earth as it is in heaven. Give us this day our daily bread, and forgive us our debts, as we also have forgiven our debtors. And lead us not into temptation, but deliver us from evil.
– MATTHEW 6:9-13
Lord, You are our Heavenly Father. You rule and reign over the whole earth. Nothing takes You by surprise. Despite the overwhelming implications of COVID-19, You promise all things work together for our good. Today, our hope is not in the governments of the world. Our hope is in You.
LORD, THANK YOU FOR THE POWER OF YOUR NAME.
Heavenly Father, we are asking for Your glorious kingdom to come into our broken world. As COVID-19 produces uncertainty around the globe, may millions of people in every nation find healing, safety, security, and salvation as they turn to You in repentance and faith.
LORD, THANK YOU FOR YOUR SALVATION.
Lord, in an hour when resources are scarce, we thank You for giving us our daily bread. We cry out to You: Provide for our friends, neighbors, and all those hurting in the world. Give supernatural strength, protection, and wisdom to the doctors, nurses, caregivers, scientists, government officials, and spiritual leaders battling this crisis.
LORD, THANK YOU FOR YOUR PROVISION.
Lord, I ask for Your forgiveness for sins hindering my relationship with You. Cleanse me of my unbelief, selfishness, and unrighteous anger. I forgive those who have offended me. We cry out for our world to turn to You in repentance.
LORD, THANK YOU FOR YOUR FORGIVENESS.
Lord, do not let us be tempted to live in fear, panic, and cynicism. Deliver us from the effects of COVID-19. We unite in faith with millions of other Christians around the world. We ask You to eradicate COVID-19 from our planet and bring revival and awakening to the nations of our world.
LORD, THANK YOU FOR DELIVERING US FROM EVIL.